CSP-P8™ Wood Structural Shell (Parapet Style)
The CSP-P8™ is a complete wood structural shell that was innovated for the Convenience Store & Petroleum new construction market.  It is a marriage of our PRS8™ parapet roof system, LP SolidStart™ LSL extended capacity studs, and our ADS-P8™ four axis high-load wall reinforcing sub-system.
Strong enough to replace a CMU wall/steel bar joist shell (no more budget busting)
Our G2T™ can match depth of a steel bar joist roof system envelope (insulation included)
Shaves up to 5 weeks off your typical CMU wall/steel bar joist shell's schedule
So Simple and Strong that journeymen rough carpenters often are not required to erect
The CSP-P8™ wood structural shell is a consistent canvas for your Architectural Prototype needs
The CSP-P8™ uses the same sub-components and on-center truss spacing regardless of region

High snow Northeast U.S.
High wind Southeast U.S.
High seismic Pacific U.S.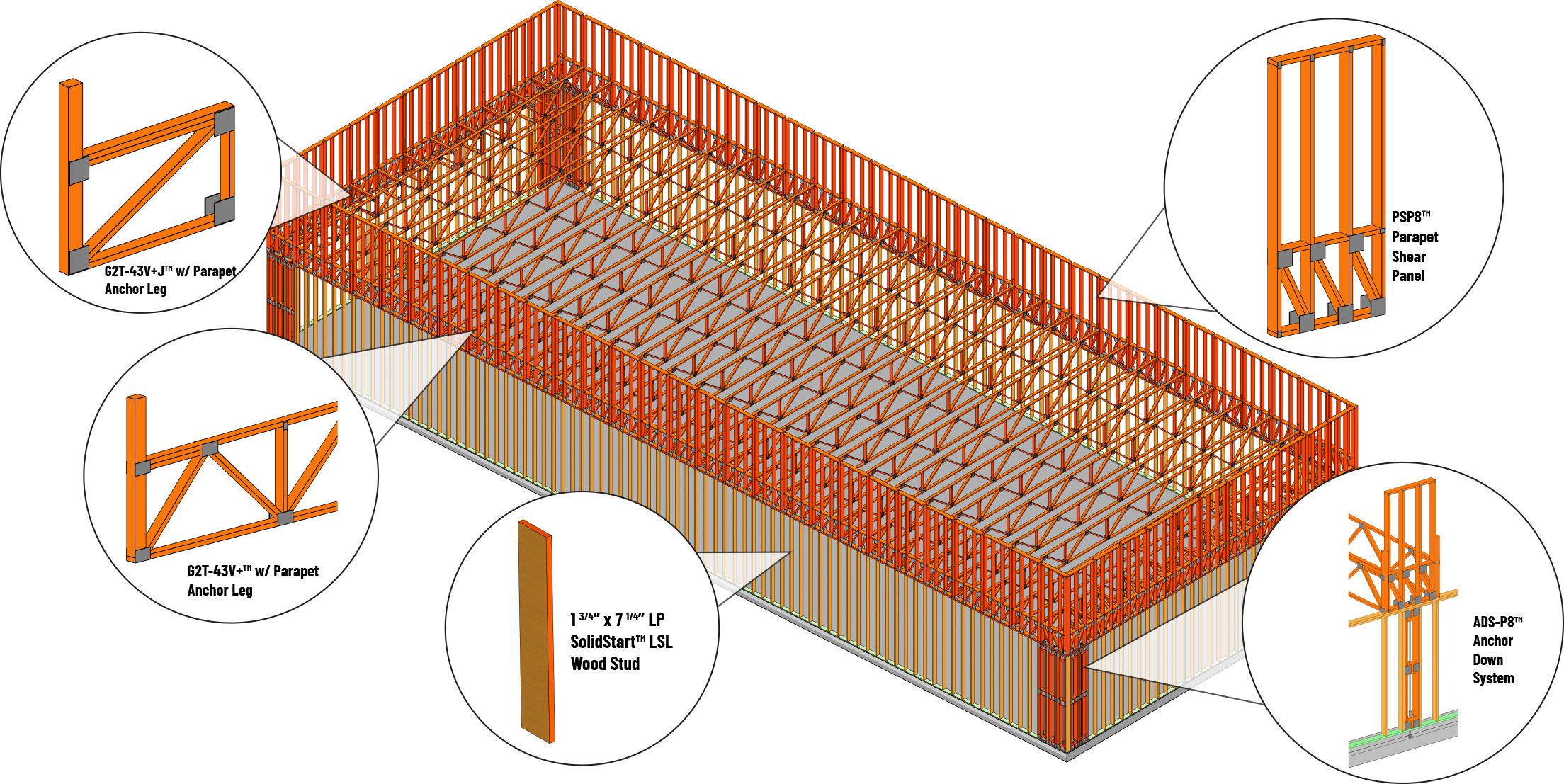 ↓ Sub-Systems (Ingredients) of a CSP-P8™